Mass Billing: Media
---
Views | Settings | Generating Invoices | Resources
---
When billing Media in Workamajig, the most typical way to bill large amounts of media orders that may have been manually entered, or synced over if you use Strata is to use the Mass Billing of Media form the Today Billing page.

---
Views
There are two views of details to review your orders that are ready to bill.
Summary

Details

---
Settings
Mass Bill Settings
From More > System Settings, you can access some additional options for this page.

Other Options
From the Media Mass Bill screen, click on the box with the three dots.

Vendor Invoices
When checked (by default) this will also include orders that have already been applied to a Vendor Invoice. This will then bill the Vendor Invoice amount, and NOT prebill the order.
NOTE: You can use the Media Details report to see the full details of orders and which invoices they are applied to.
Open Orders Only
If this is checked, the system pulls open order details only.
If this is unchecked, the system pulls open and closed (applied) order details.
NOTE: Or another way of saying this: If unchecked, this will allow you to bill both open and manually closed order lines that were not billed previously.
---
Generating Invoices
Select the Orders, click Generate and verify Billing Options, then click Generate Invoices.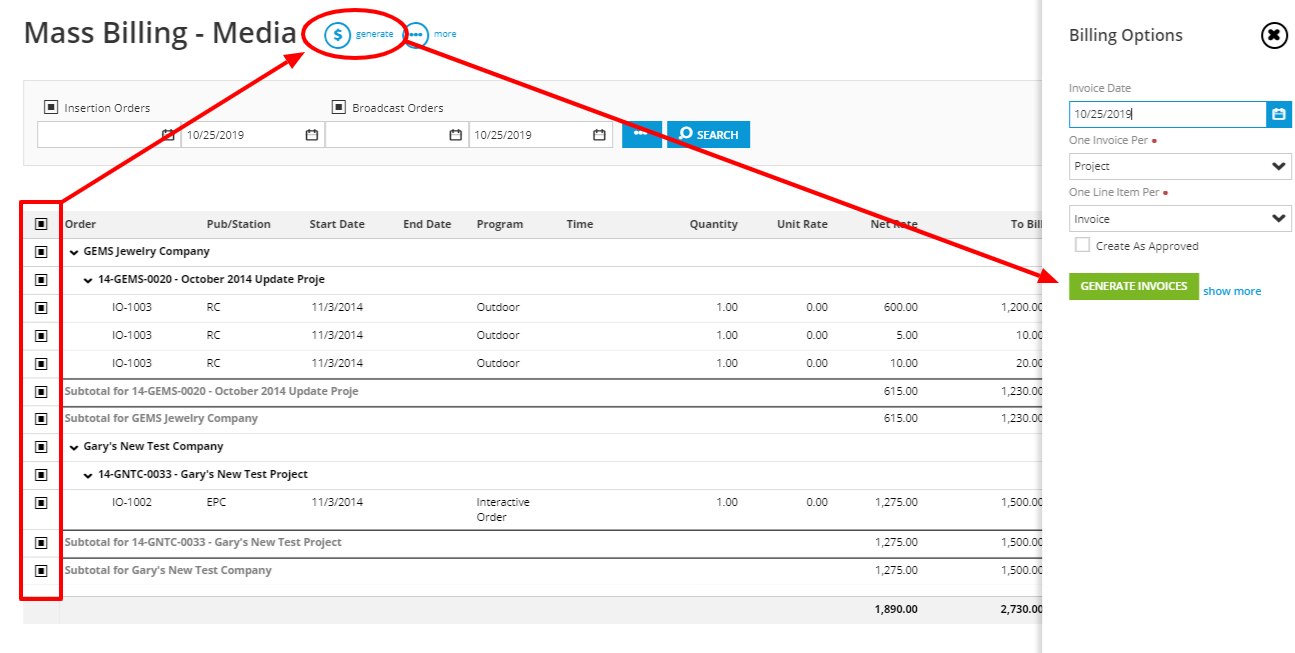 After this, follow the process detailed on the Today Billing guide for Invoices.
---
Resources