Global lists: Timeline segments [in-depth guide]
---
Guide contents: System setup | Adding timeline segments | Assign to tasks | Resources
---
To help visualize & report on major project milestones, Workamajig has created 'timeline segments'. After defining the segments, you can set a detail-level task or summary task with a colored & named marker for use in many of your traffic & project-related reporting. This allows you to quickly filter & visualize across a Gantt schedule view where major milestones fall on the calendar.
---
System setup
Menu > Admin/manager > System setup > Global lists > Timeline segments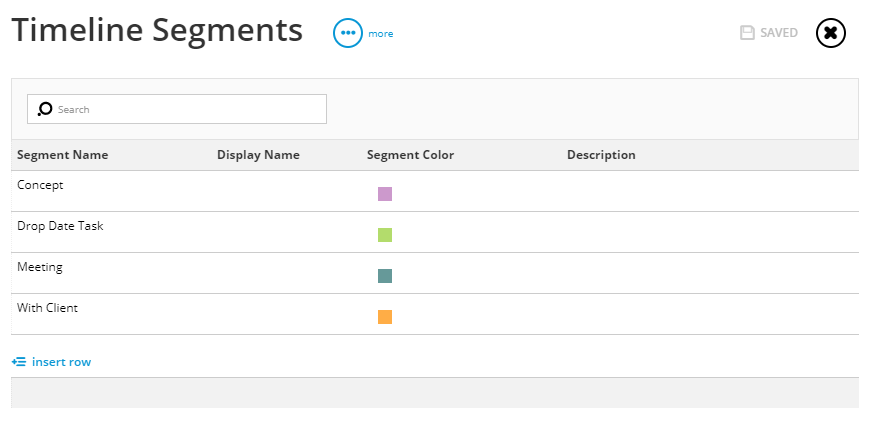 Segment name - This is the name that is used and seen in the system.
Display name - Overrides the segment name for reports.
Segment color - Choose a color that appears in many of the system's Gannt views.
Description - An internal description you can add to give more info on what this particular segment is about.
---
Adding timeline segments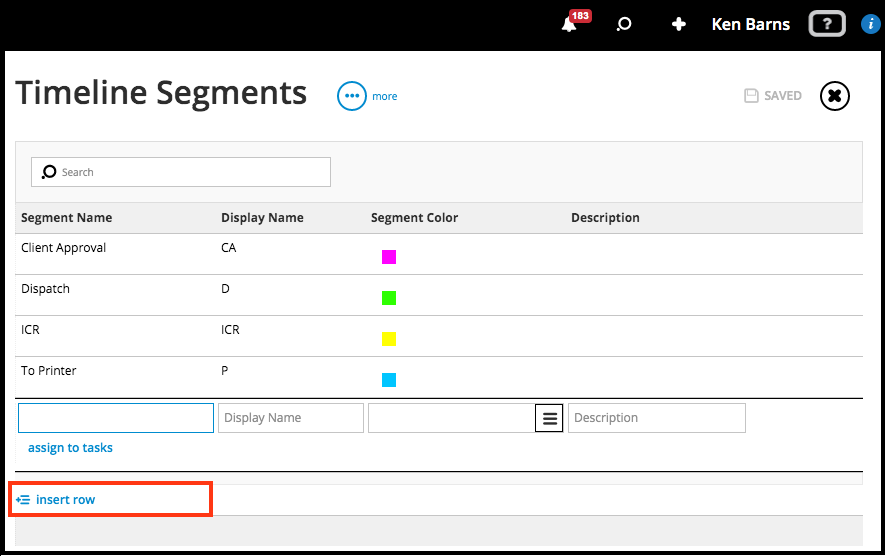 Click Insert row.
Give it a name & pick a color.
The row will auto-save.
---
Assign to tasks
From the Timeline segments setup screen, you can click on a row to expand it. Here an option labeled 'assign to tasks' will appear. Clicking this will open a panel with some choices of task names to apply the segment to.
NOTE: Be mindful, as this will update EVERY task in your system with a matching ID or Name.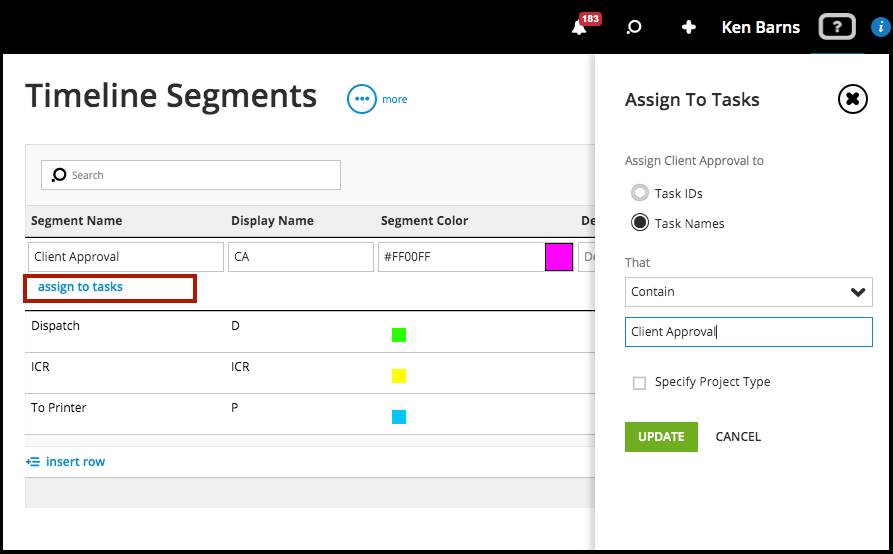 Click on an existing row.
Click on Assign to tasks.
Pick your task criteria by which to apply the timeline segment.
Click Update.
NOTE: You can assign time segments to your tasks in the schedule. See the Using timeline segments [in-depth guide] for more info.
---
Resources
Using timeline segments [in-depth guide]
Project manager > Projects page [guide]