Guide: Real Time Notifications
Workamajig has the capability to alert you in real-time of your Notifications. This is all done while the browser is open and logged into your Workamajig account. So regardless of what you are doing on your computer at the time, a "growl" message will appear in the lower right corner of your screen, alerting you of items such as upcoming meetings or if you have something to review and approve.
---
Workamajig Setup | Browser Setup | Examples | Resources
---
Workamajig Setup
Go to Menu > Admin/Manager > System Setup > Account Information > Transaction Preferences > Notification Options. Scroll down to the System Notification Messages.

You can check which notifications will alert in real-time for your instance.
---
Browser Setup
Safari
Go to your system preferences to enable per app.
Chrome
Click on the Lock icon next to the URL in your toolbar to access the permissions in use. If you do not see Notifications listed here. Then click on Site Settings for more options.

From the Site Settings, you can customize your preferences when viewing the Workamajig URL. Set the Notifications to Allow.

Firefox
Click on the permissions icon shown in the toolbar to see what permissions your Workamajig URL has. If you do not see "Send Notifications" listed, then you will need to go to the browsers Privacy and Security settings.

Either navigate to the Settings, or type in the URL "about:preferences#privacy".
Here you can Allow Notifications for your Workamajig URL.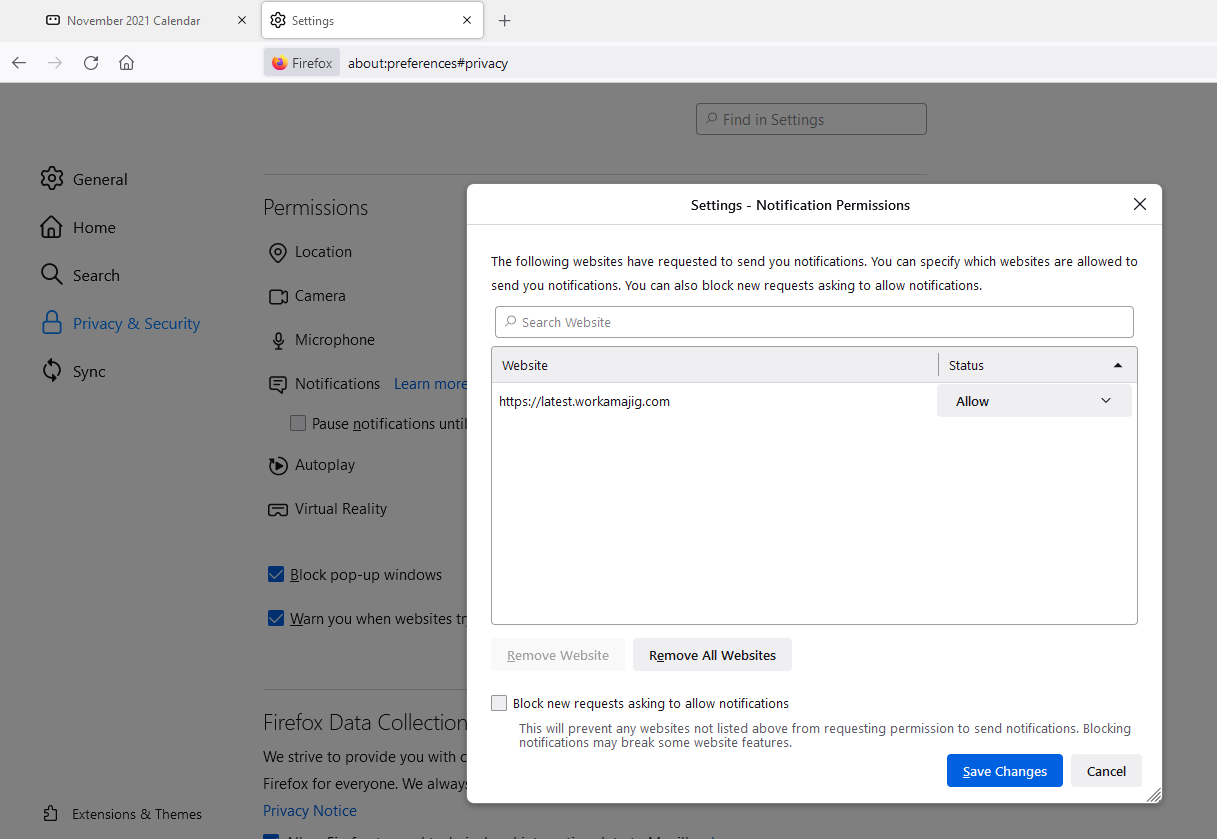 Edge
Click on the Lock Icon to see the permissions set for your Workamajig URL.

Click on "Permissions for this site" to access the full customizable list of settings. Be sure Notifications is set to Allow.

---
Examples
Win10/Firefox

---
Resources
System Options: Transaction Preferences