Setup GSuite Public Calendar
Workamajig allows you to connect a group GSuite-Calendar into the Workamajig Public Calendar that can feed into the Traffic management area of Workamajig.
This method does not require any login information to work.
NOTE: When creating a calendar in Workamajig to link your GSuite Group/Public calendar, you must select Blockout Meetings for the calendar to affect Traffic/Resourcing information, such as, company holidays. This affects all meetings on the calendar. If you have meetings that should not do this, a different calendar would need to be linked to Workamajig so the setting can be left unselected.
G-Suite Group/Public Calendar
VIDEO: Setup G-Suite Group Calendar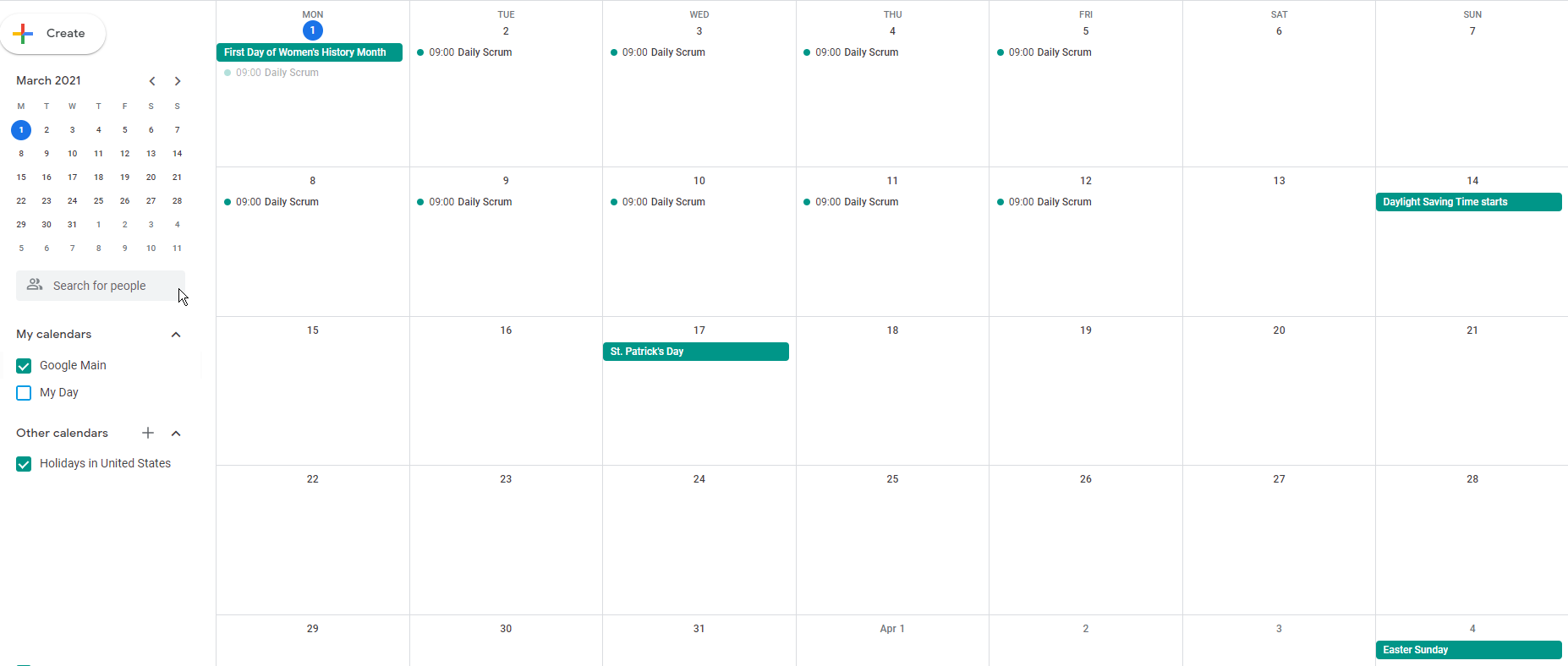 1) From Other Calendar, click on the

triple dot icon along the right side of the calendar name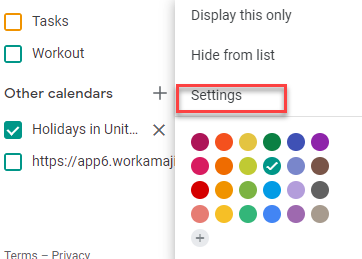 2) Select Settings

3) Under Public address in iCal format> click on the address and use Ctrl+C or Cmd+C to copy the address
4) From Workamajig> click on Workamajig>Everyone>Calendar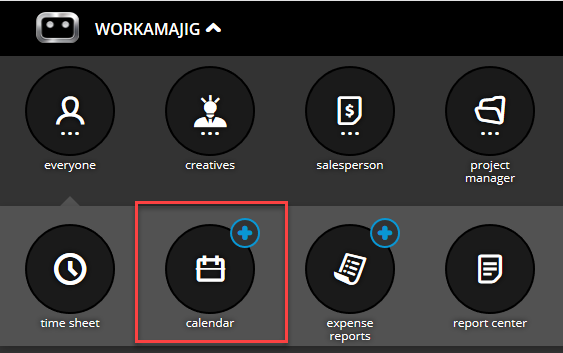 5) from the calendar: click on ...more>Display Options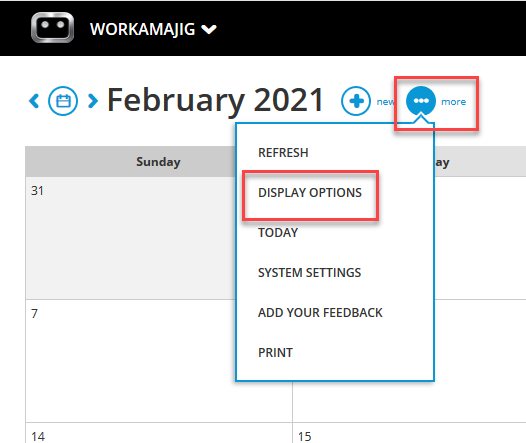 6) Click +Create new public calendar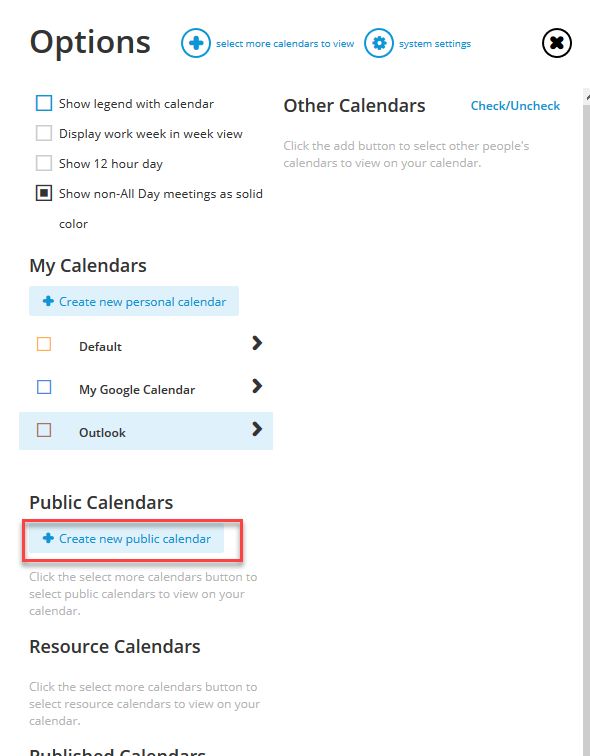 7) From New calendar screen fill in the following:
Calendar name
Check Subscribe to a Calendar From URL
Click into Subscription URL> Paste Link from G-Suite Calendar
Blockout Meetings:
If checked>all meetings on the calendar will block time in the company calendar. All Day events would be considered non-working days/company holiday.
If unchecked>all meetings on the calendar will have no affect on project schedules and will be considered FYI-style meetings.
Click Save

8) Click on the X icon in top right corner to close the panel and go back to the main calendar page

The connection to G-Suite Group/Public Calendar is now setup and you should see events from the Calendar in the view.
NOTE: The subsequent syncs from G-Suite are performed at the time of opening the Workamajig Calendar. Workamajig will refresh the feed from Google if the last opening was done over 12hrs prior.