Setup GSuite Personal Calendar
In order for the Project Manager/Traffic Manager to better understand the total workload of the team, Workamajig allows you to connect individual's GSuite-Calendar into the Workamajig Calendar that will feed into the Traffic management area of Workamajig.
This method does not require any login information to work.
The Workamajig Calendar contains a default personal calendar. Do not use this one to link to your GSuite calendar. You must create a new calendar per the instructions below for this method to work.
NOTE: this connection requires the use of the calendar "secret iCal" link. Access to this link is controlled at the G-Suite Admin level. If you do not see the Secret link, please contact your GSuite Admin.
To make the secret link visible, your GSuite Admin needs to turn this on:
Go to: https://admin.google.com/Dashboard and login
Click "Apps"
Click "G Suite"
Click "Calendar"
Click "Sharing Settings"
Under "External sharing options for primary calendars" there are four options. The bottom two are the only ones that will release your private address – choose either of these.
When creating a calendar in Workamajig to link your G-Suite Personal calendar, you must select Blockout Meetings for the calendar to affect Traffic/Resourcing information. This affects all meetings on the calendar. If you have meetings that should not do this, a different calendar would need to be linked to Workamajig so the setting can be left unselected.
G-Suite Personal Calendar
VIDEO: Setup GSuite Personal Calendar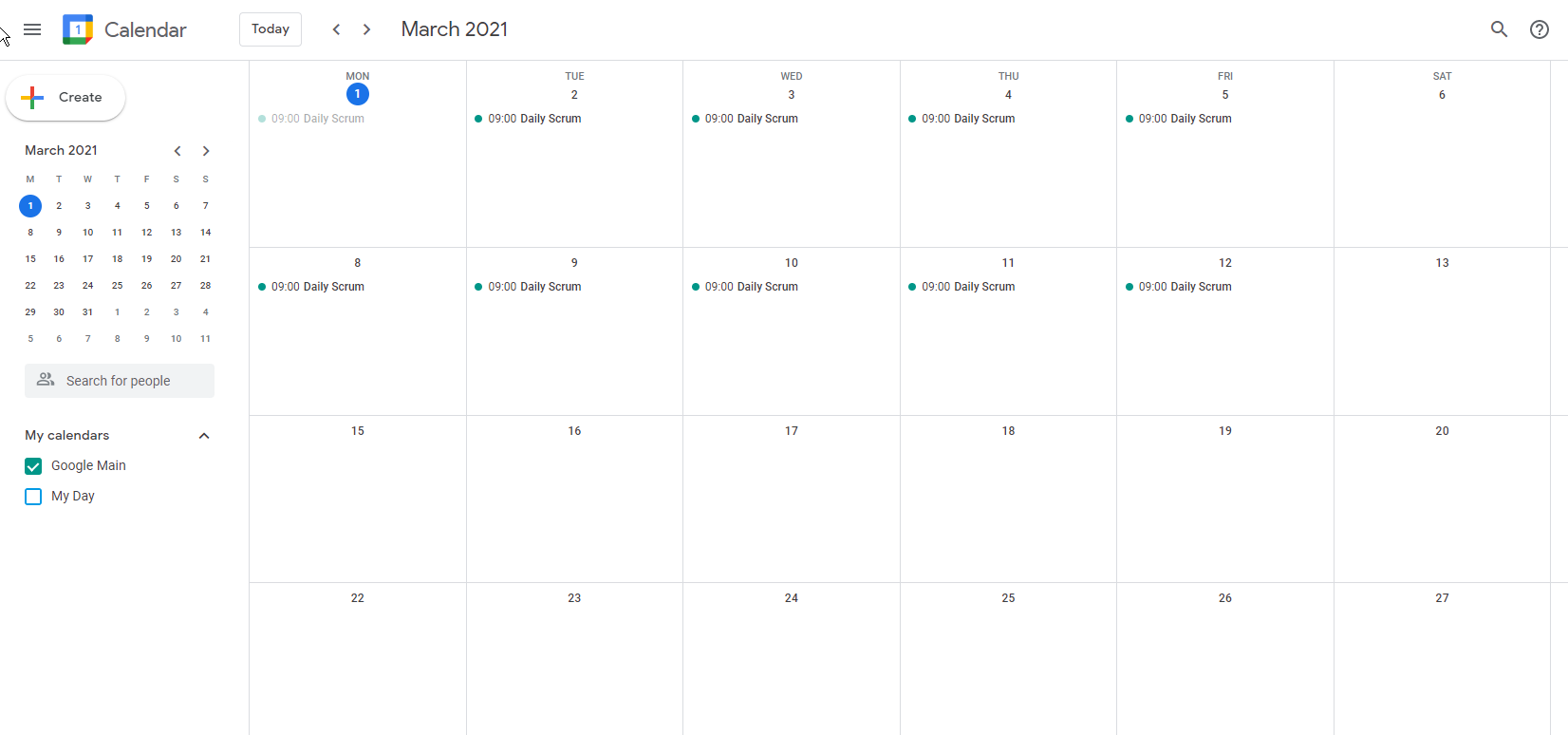 1) From Calendar, click on the

triple dot icon along the right side of the calendar name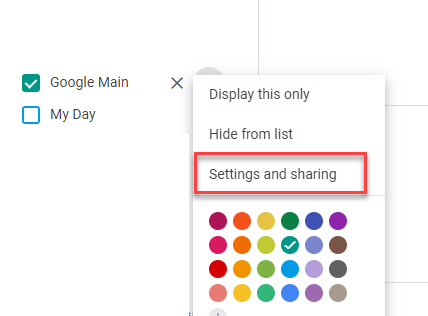 2) Select Settings and Sharing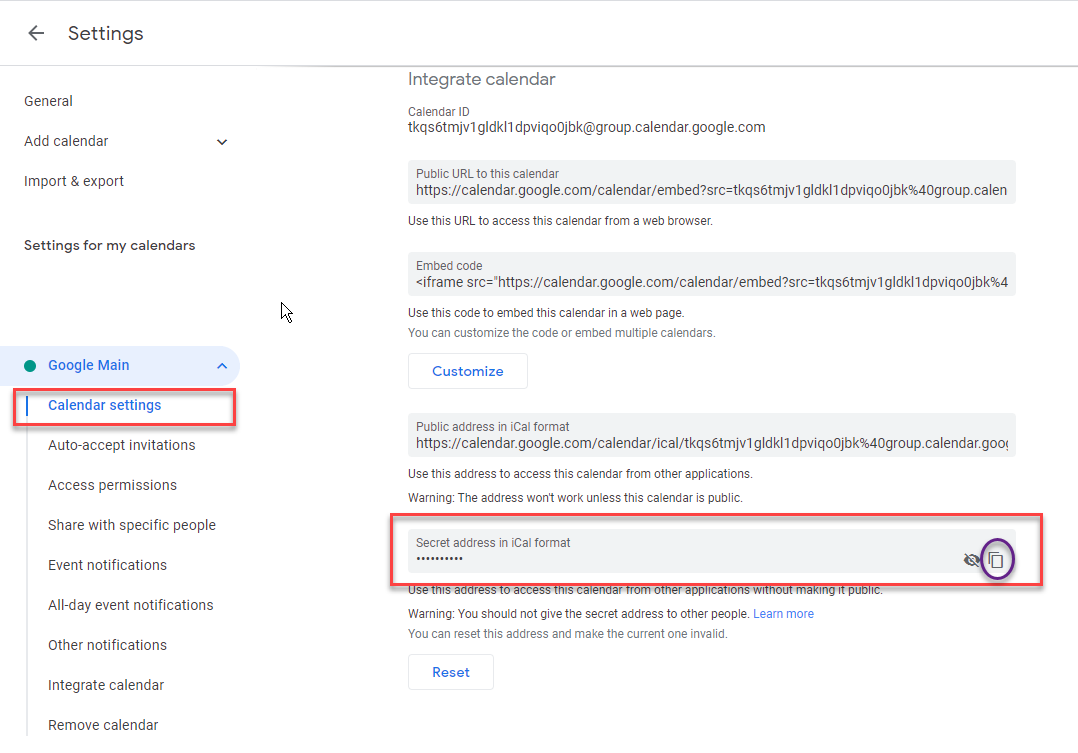 3) Under Secret address in iCal format> click the COPY icon
4) From Workamajig> click on Workamajig>Everyone>Calendar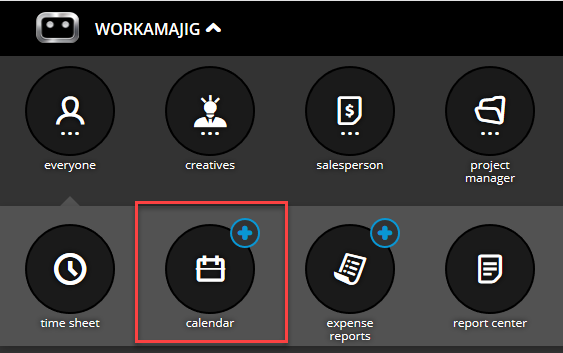 5) from the calendar: click on ...more>Display Options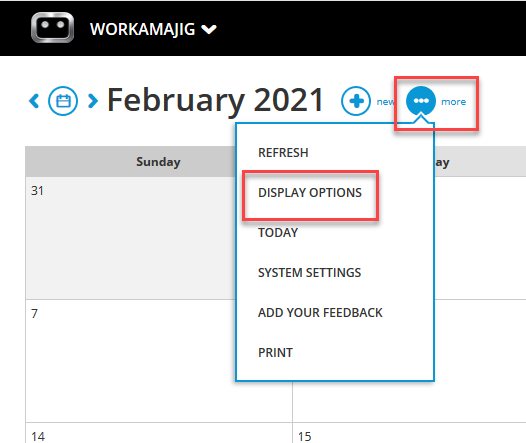 6) Click +Create new personal calendar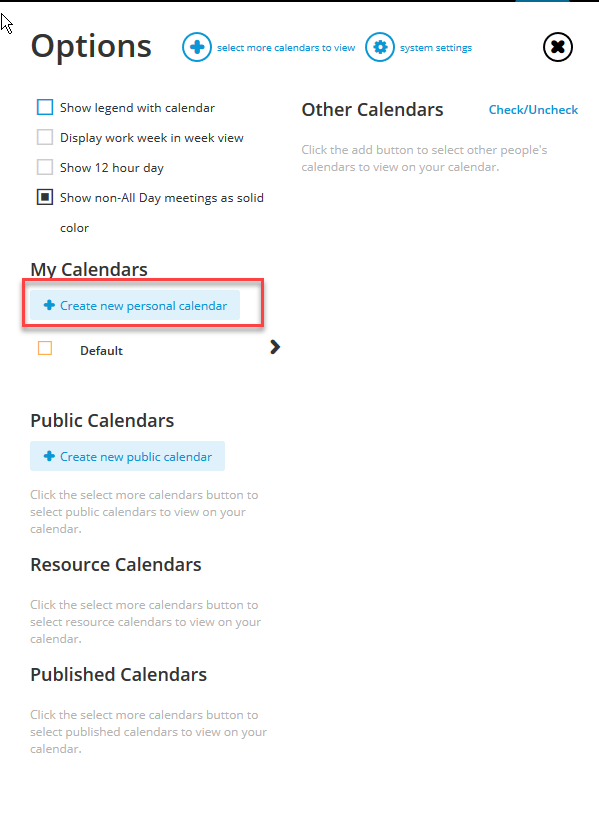 7) From New calendar screen fill in the following:
Calendar name
Check Subscribe to a Calendar From URL
Click into Subscription URL> Paste Link from G-Suite Calendar
Check Blockout Meetings
Click Save

8) Click on the X icon in top right corner to close the panel and go back to the main calendar page

The connection to G-Suite Personal Calendar is now setup and you should see events from your Calendar in the view.
NOTE: The subsequent syncs from G-Suite are performed at the time of opening the Workamajig Calendar. Workamajig will refresh the feed from Google if the last opening was done over 12hrs prior.
If you need the calendar to perform a refresh sooner:
a) click on ...more>Display options
b) click on the Workamajig calendar
c) click Refresh Feed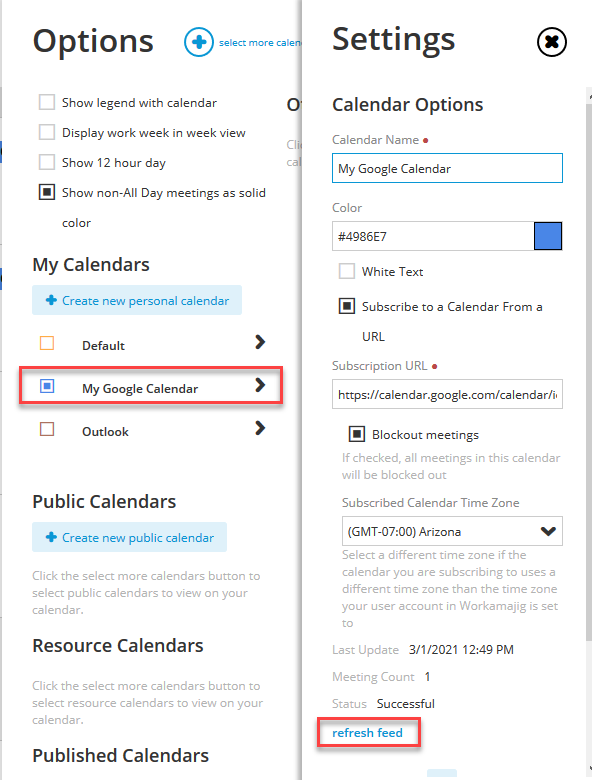 Traffic Considerations
The Blockout meetings settings will ensure that events on the GSuite calendar will be seen as a "blockout" on the Workamajig calendar, and thus visible in the Traffic Manager>Staff Schedule screen