Connecting to External Primary Calendar
In order for the Project Manager/Traffic Manager to better understand the total workload of the team, Workamajig allows you to connect individual's Office365 or GSuite-Calendar into the Workamajig Calendar that will feed into the Traffic management area of Workamajig.
This method does not require any login information to work.
Outlook 365

1) From Outlook, click on the Gear icon in the top right corner>>View All Outlook Settings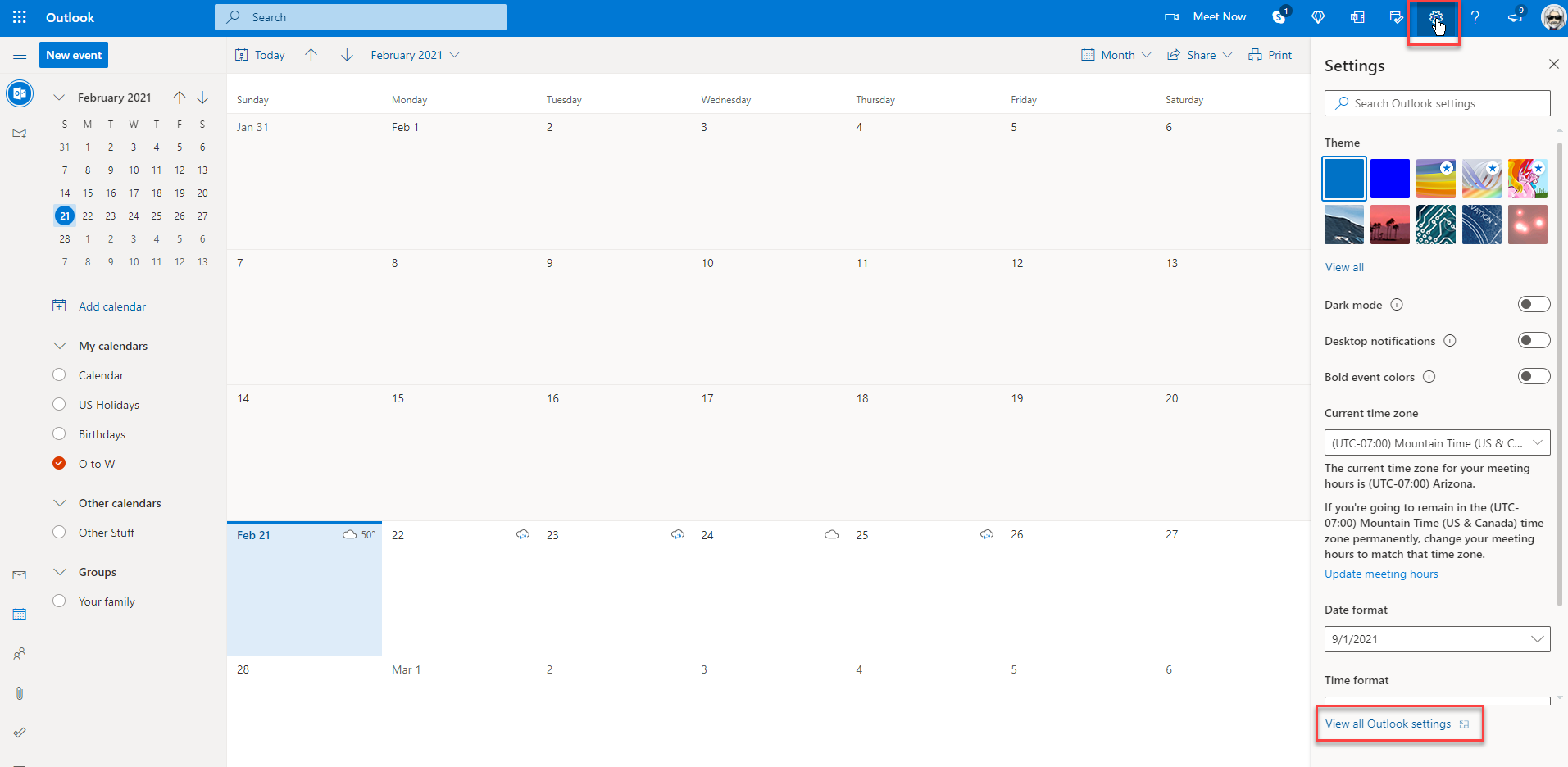 2) Select Calendar>Shared Calendars>under Publish a Calendar
select the appropriate Calendar
select the appropriate permission
Click Publish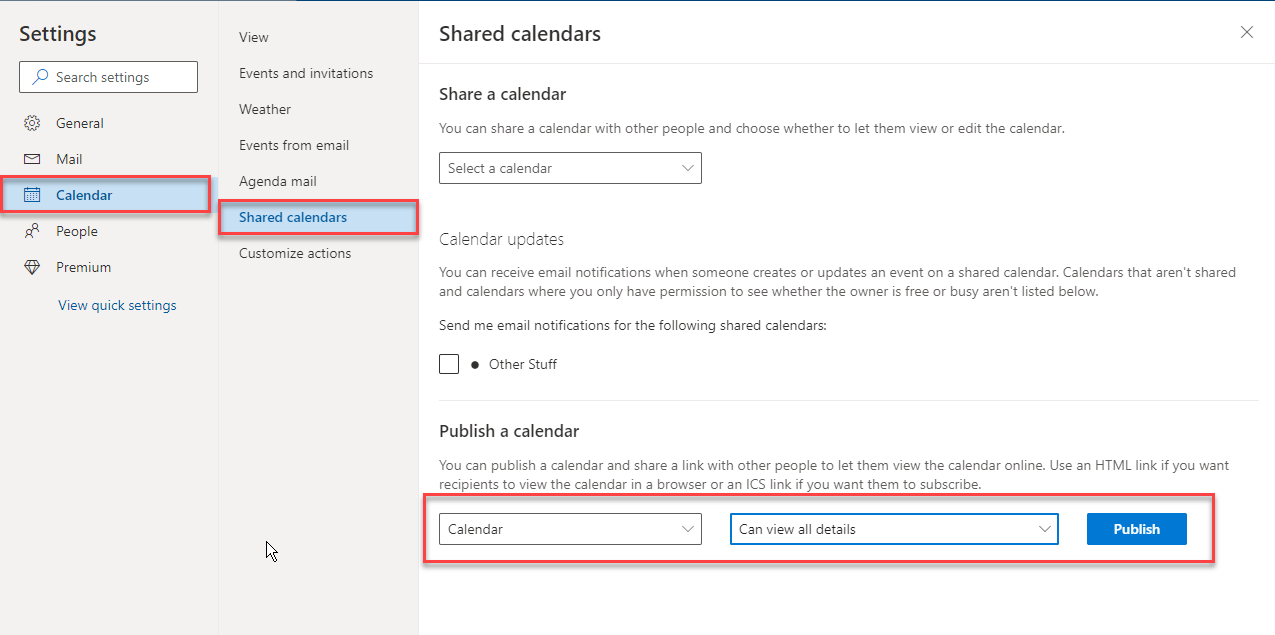 3) Click on the "link" under ICS: >>Copy Link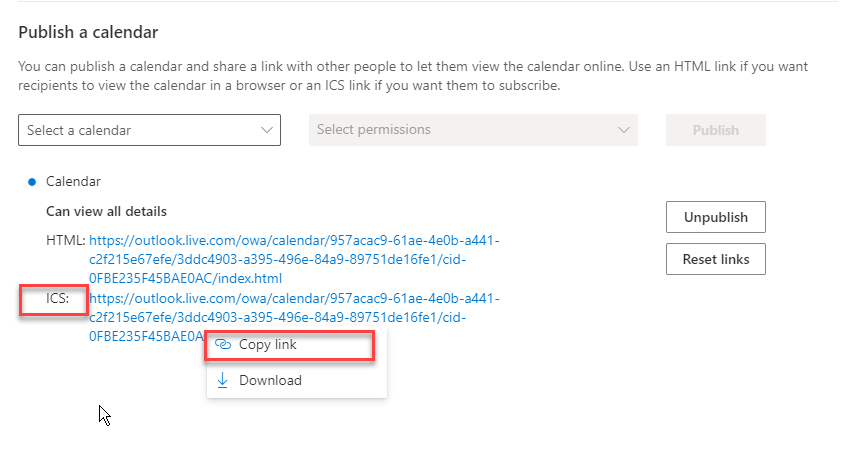 4) Click Copy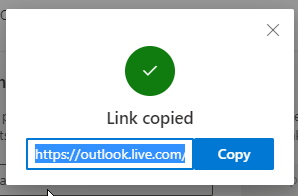 5) From Workamajig> click on Workamajig>Everyone>Calendar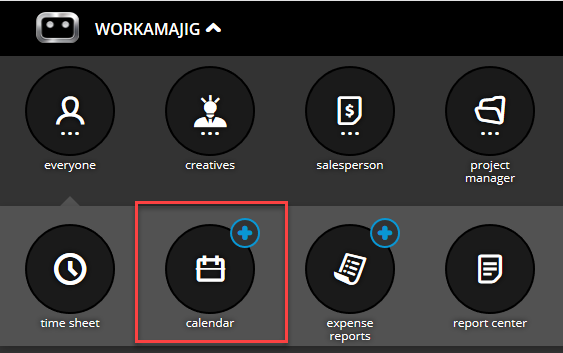 6) from the calendar: click on ...more>Display Options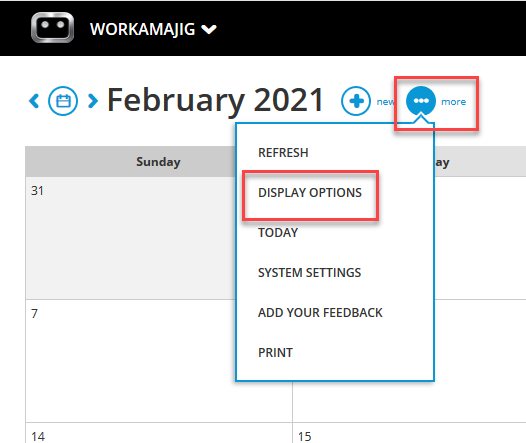 7) Click +Create new personal calendar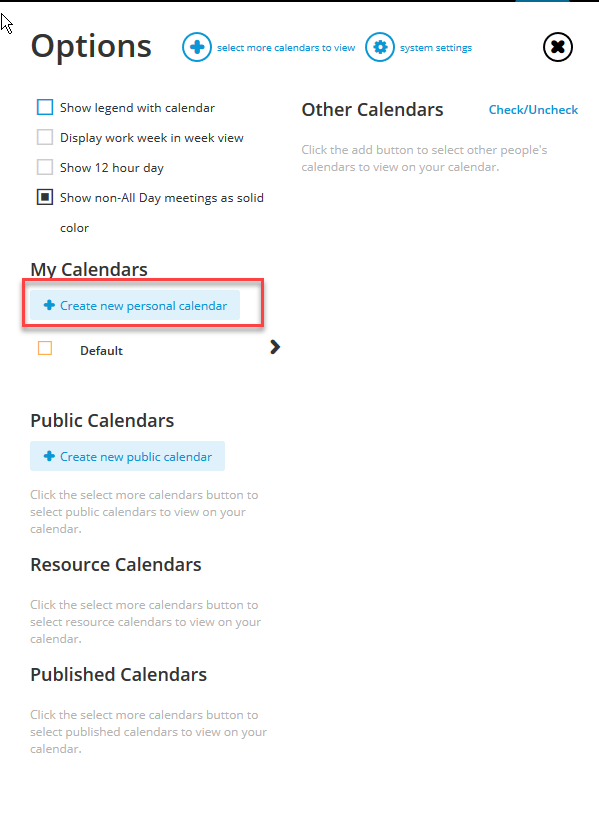 8) From New calendar screen fill in the following:
Calendar name
Check Subscribe to a Calendar From URL
Click into Subscription URL> Paste Link from Outlook
Check Blockout Meetings
Click Save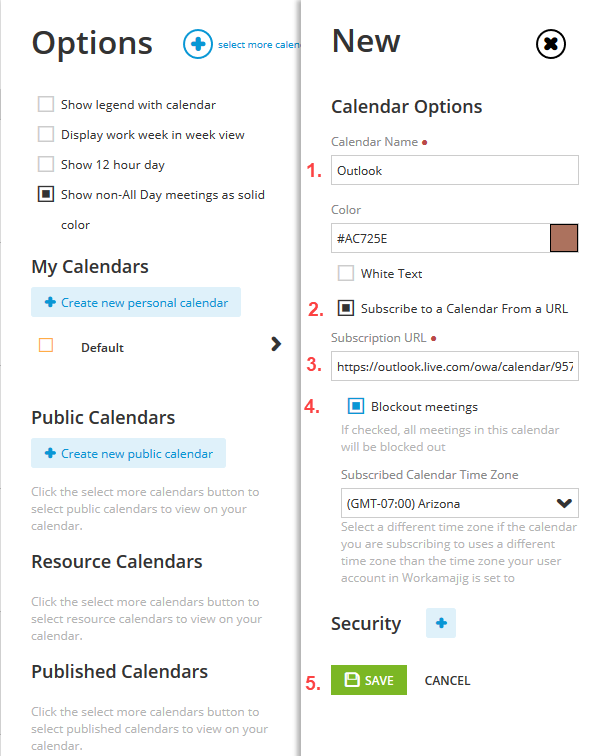 9) Click on the X icon in top right corner to close the panel and go back to the main calendar page

The connection to Outlook is now setup and you should see events from your Outlook calendar in the view.
NOTE: The subsequent syncs from Outlook done according to timing from Microsoft, we have no control over this. But it appears to occur at least once per day.
If you need the calendar do refresh sooner:
a) click on ...more>Display options
b) click on the Outlook calendar
c) click Refresh Feed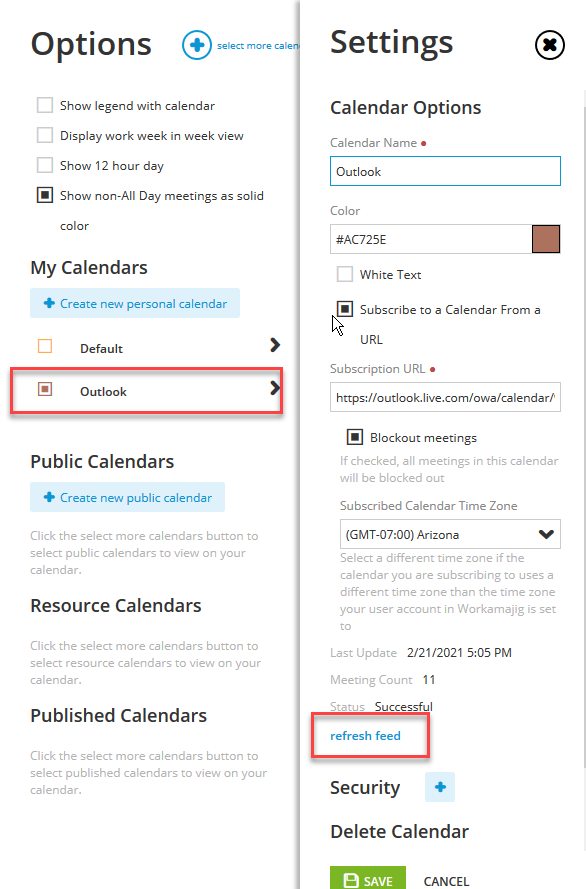 Traffic Considerations
The Blockout meetings settings will ensure that events on the Outlook calendar will be seen as a "blockout" on the Workamajig calendar, and thus visible in the Traffic Manager>Staff Schedule screen