Project Manager: Deliverables Board
---
System Setup | Example | Workflow | Deliverable | Resources
---
The deliverable board allows inline editing and management of deliverables.
This board is designed for users who have a high volume of Deliverables for a single project.
NOTE: This feature is currently in BETA. Please email support@workamajig.com if you would like to test this out and provide feedback.
---
System Setup
Transaction Preferences
First you will need to enable Use Status with Deliverables from Transaction Preferences > Deliverables.

Global Lists
Once enabled, then Deliverable Status will be available to update from System Setup > Global Lists.

---
Example
Example Setup

Example Result

---
Workflow
Once you select a project, you can then group by Task or Status. In either a Card, List of Calendar view.
By Task

By Status

---
Deliverable
Details
This page shows you the overall feed of what has occurred and Summary info, such as what Task is this currently assigned to.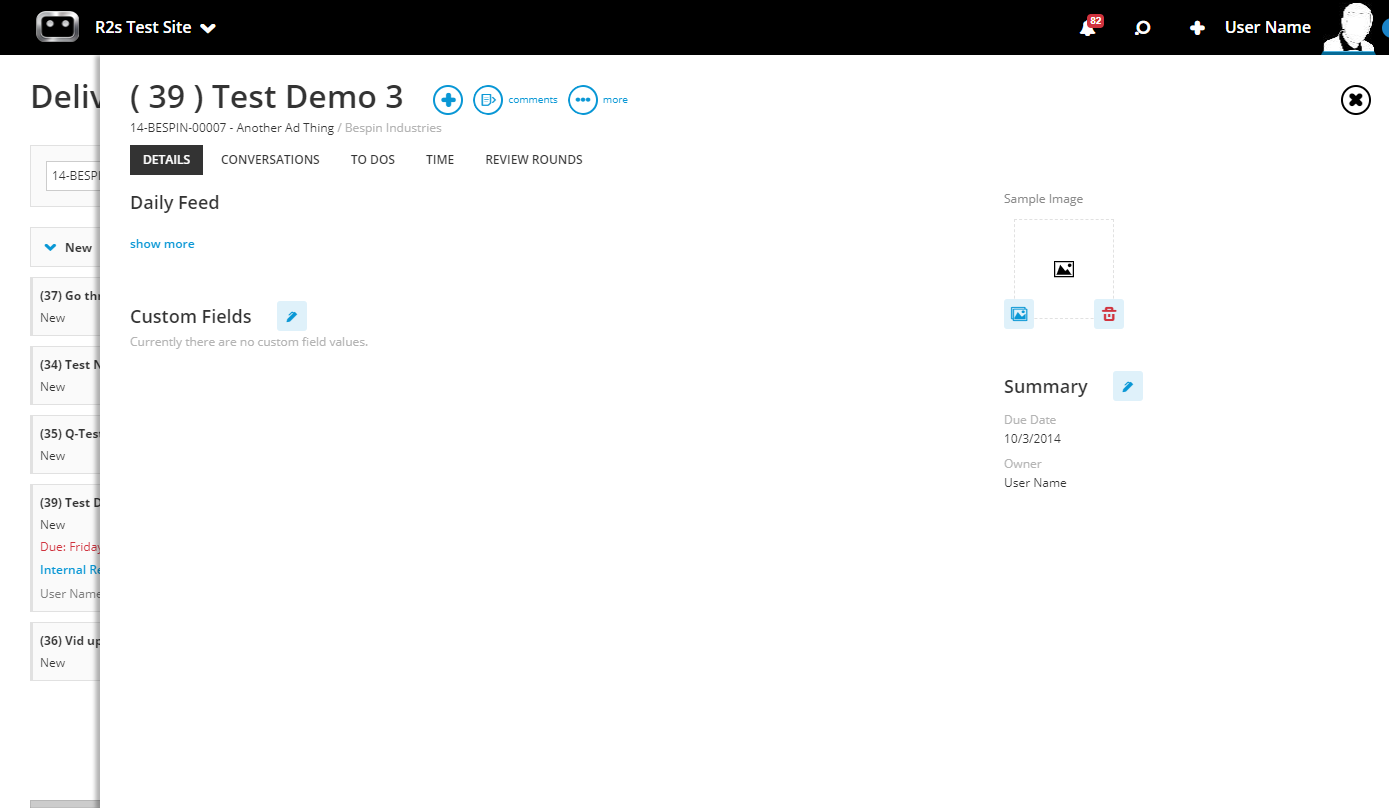 Conversations
You can start a new Conversation about this Deliverable form the + sign. Or Reply to ones already here.

To Dos
You can add To Dos from the + sign. Additionally if you have Use To Dos with Deliverables checked in Transactions Preferences > Deliverables, then you can turn review comments into a Fix It / To Do item that will list here.

Time
NOTE: In order to enter time from here, the Deliverable must be assigned to a task. Then your Default Service will populate.

Review Rounds
Here you can create and view the Rounds.

---
Resources