Order header: Define field groups [in-depth guide]
---
Guide contents: Navigation | Add order header group | Add fields | Example | Resources
---
Navigation
Menu > Admin/manager > System setup > Purchasing > Define order header field groups
See the Define order types [guide] on how to use this in a more all-inclusive workflow.
Header fields can be used in various ways to add more detail to the header details of an order, but more specifically, they can be part of the order type.

---
Add order header group
Before you can add custom fields, you need to define a group they will be a part of.
Click the Plus sign + at the top to add a new order header field and give your new field a name.

This will open a new screen of the group with available fields to then add to your group's layout.

Here you can create new fields or drag and drop existing fields into this layout.
---
Add fields
To create new fields, click the Plus sign + next to available fields.

From here, you can create the field that best meets your needs.

For more information on using custom fields, please refer to the Custom fields overview [guide].
---
Example
Setup


Printed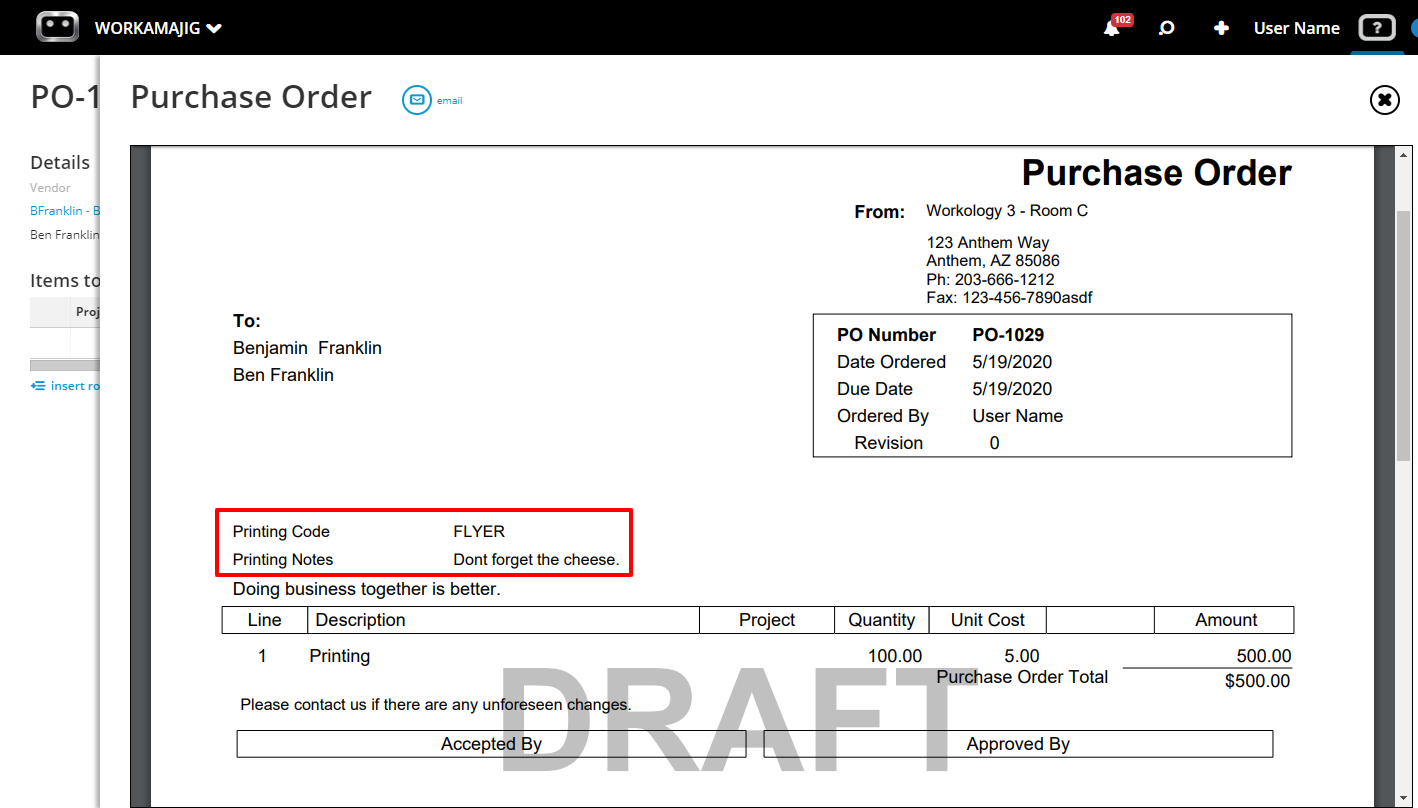 ---
Resources