The Resource manager role in Workamajig [overview]
---
Navigation | Menu items | Training | Assign projects to people | Track projects & staff workload | Assignment review | Traffic calendar | Modifying schedules & assignments | Videos & Guides
---
This overview is designed to show you all aspects relating to a resource manager in Workamajig. From training sessions, detailed guides and workflows, to videos.
If you do not see items described in this guide following your login to Workamajig, please contact your agency's Workamajig administrator(s).
---
Navigation
(Click on any feature button to learn more about that feature)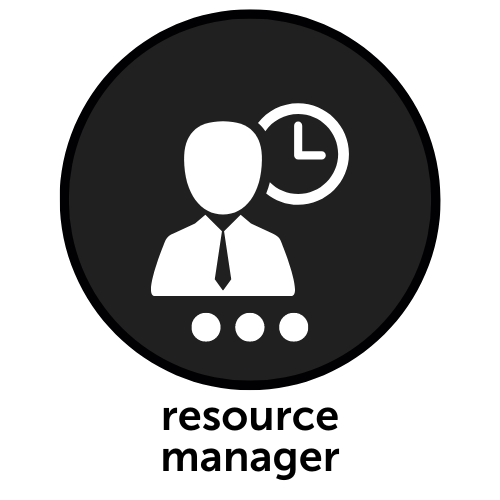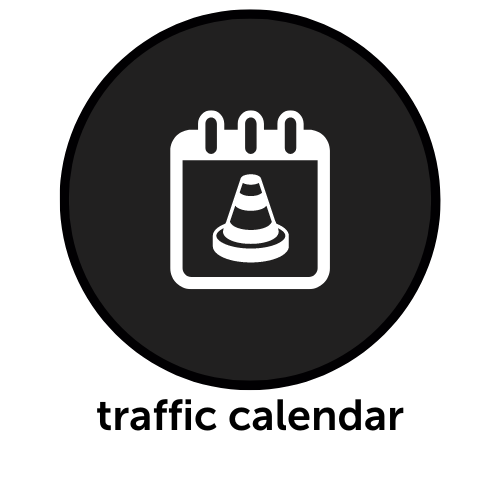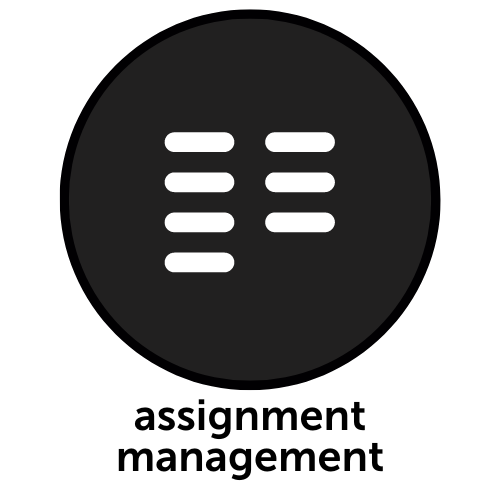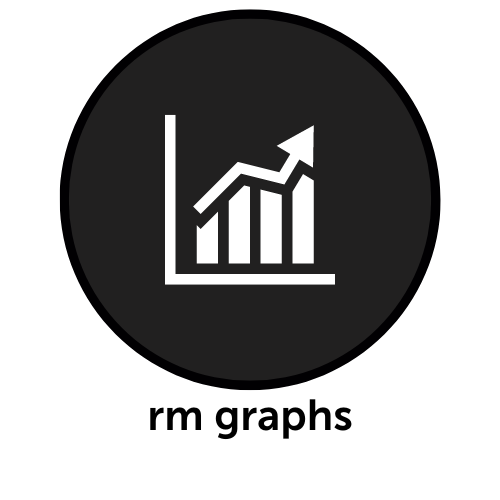 ---
Menu items
Please keep in mind that these are not all the pages a resource manager may use. You may also want to check out the Project manager overview and Everyone pages as well.
---
Training
If your role is that of a resource manager, traffic manager, or similar, then the training sessions listed here are the sessions you will want to be a part of during your company's implementation of Workamajig.
Discovery
Depending on how involved you are in the decision-making process and control of your process/workflow. It's great to be on this first discussion with your Workamajig account manager to let them know of your resourcing-related needs prior to getting into the nitty-gritty of training.
---
Assign people to project
The first place you will be assigning people to their tasks is via the Project schedule (Open Project>Schedule>Setup). This screen shows the schedule or timeline for the project. While tasks can be used for a variety of things, their main purpose is to create a series of calendarized milestones that need to be completed. Each task is where you assign people with a service to perform the work. This detail then translates to the individuals assigned to each task via their own My Task widget. As the team members work on completing their assignments, the schedule is auto-updated with the information.

Project settings
This screen allows you to adjust the project status, project start, due date, and most importantly the team members for the project.
To quickly assign people to the schedule based on their role/service on the projects:
1. Under the Assigned People tab, click on the
icon to add staff and freelancers to the team.
2. If the services did not fill in, click into the Service column to the right of their name, and assign the labor role you want the person to perform on this project.
3. Click the
Icon to pull the approved budget numbers for each task and service, and push these into the project schedule along with the team members that are associated with the service.
NOTE: If a budgeted service does not have a team member assigned, the unassigned service will still be pushed into the schedule.
4. Click SAVE.
5. Go back to the Setup tab. You can now see that under the Assigned column you will find the people and roles/services assigned to each task. If it all looks good, return to the Project Settings tab, and change the project status to "Production">SAVE.
6. In the top right corner, click the Send Notifications button. This will send a notification to each person assigned to the project.

Project to-do list

This is a view of all project and task-level to-dos linked to the project.
If you need to assign specific people to the task level to-do, click on the
icon.
Go back to Project settings>>Adjust the project status to "Production": this will make the project active in the system and the assignments will appear on the My Task widgets of the project team members.
Click send notifications to send a notification of the team member's assignments and due dates.
---
Tracking projects & workload
Once the initial assignments have been made, you will then use the Active Project widget, Task Assignment, Staff Schedule, and Traffic Calendar in order to get an overview of where each project, task, and person is at for a specified time period.
This gives you a quick glance at all active projects and allows you to quickly see when a schedule or budget is having an issue. The

and

should be green. If one is red or yellow, click on that icon to be taken to the specific location in the project to see what the trouble is.

Staff schedule
Menu>Projects: Traffic>Staff schedule

There are search filters to the left with the ability to focus on users in specific departments and roles/services, a specific client, or even a specific project.
The hours per day are then calculated to show what the availability is per user each day based on the work assigned. This can be changed to show per week or month.
If a box is RED, that means the hours allocated per period are higher than the Max hours set (Default is 8 hours a day, or 40 hours a week).
If a box is GREEN, that means the employee has a calendar meeting that is set for All Day and Block Out.
If a column is GRAY, that means the day is blocked out as a weekend (applies to every Saturday and Sunday).
If a column is PURPLE, that means the day has been blocked out as a company holiday in the calendar.
Search Options
These filters inside the search options panel of the staff schedule screen allow you to focus on the workload of a specific project or all the projects of a single client. Additionally, you can filter by date range, office, department, project status, client, and even project number.
You should always have someone assigned to a task with a service, but in case you don't, they're in a filter for Unassigned Tasks Only. This will bring up a different view to show a list consisting of only those tasks. It's then up to you what to do with them.
View assigned and unassigned work in one view
By default, this view is sorted into two groupings; users and roles.

Users
Shows the assigned employee with allocated time for tasks.
Roles
Shows the unassigned service only with allocated time for tasks.
Assigning work to a service is a great way to get a project live and see real-time data of the work that needs to be scheduled in the near future.
Reassign work from any employee or role
When you click on the hours of a specific day on a line for an employee or role, you can then click the checkbox next to the assignment in the detail you want to reassign. Then, simply click the reassign button. From here you can choose the person to reassign the work to, and you can send the new person a notification email about this change if you choose to.

Edit the task information
This screen grants you access to the task details for editing without having to open the project itself.
When you click on the edit icon (which looks like a pencil tip), it brings up a pop-out screen where you can edit all the details of the task dates, description, and even the assignments.

NOTE: When editing the scheduling elements from here, it's best to alter the days in duration and not the plan start or plan complete dates as those will change the task to follow a constraint type.
NOTE: Be aware that you are editing the schedule from here without opening the project, so any changes made here could affect the schedule's timeline in many ways.
Viewing company holidays and employee vacation days
The following screenshot shows how company holidays (purple column) and employee vacation days (green boxes) interact with the staff schedule view.

Planning for upcoming employee vacation days
Green boxes represent when an individual employee is on vacation or out sick. This is done by the employee adding a calendar event, with All Day checked, and having Block Out checked for the day(s) they will be out. This will show up on their personal calendar.
Another user who has editing rights to that person's personal calendar can add a meeting to their calendar on their behalf, by changing the organizer to the person who is out. This is useful when someone is out sick and unable to access Workamajig themselves.

When this is done, the tasks that the employee is assigned to will recalculate the remaining hours to show before or after the blocked out day(s). However, if a task's plan due date is on the day they are out, then the system has no choice but to keep those hours in the green box. This is the visual queue for your traffic manager to investigate the assignment, and decide whether to change the days in duration to extend it for when the employee comes back, which will affect the project schedule going forward, or to reassign the work to someone else who is currently available.
How company holidays interact:
To add company holidays, create a calendar event, then add it on to the Public Company Meetings - Public Calendar. Then, by clicking All Day and Block Out, tasks are prevented from being able to have a plan start, or a plan complete date on these company holidays.
Calculation details
How hours per period calculates
The hours per period (i.e. Day, Week, Month) are based on the days that are remaining from the assigned task and the remaining allocated hours.
NOTE: This screen updates based on the previous day's time entries, and only shows what the remaining allocations are.
Example
If an employee is scheduled to work on a task with a planned start date of Monday and planned completion date of Friday, then since that equals 5 days, if they are allocated 10 hours to complete their assignment on the task, it will then evenly distribute 2 hours to each day.
Let's say an employee entered 6 hours on Monday, when you refresh this screen on Tuesday it will then redistribute the remaining 4 hours to the 4 remaining days, which is 1 hour per day.
How meetings calculate
When you check Block Out in a meeting, the duration of that meeting then gets added to that days Hours Per Period calculation.
Example
If you have a task for 4 hours today and a meeting for 4 hours today, then you will see 8 hours for today in the Staff Schedule screen.
If you make a meeting All Day in addition to Block Out, then it's considered a vacation day.
How employee vacation days calculate
All Day Block out on the employee's personal calendar will generate a green box for those day(s).
Tasks with a duration before and/or after the blocked out day will have their hours calculated on those days before and/or after.
1-day tasks that are planned to start and end on the same day as the blocked out event will have the allocated hours appear inside the green box.
Example 1
If you create a vacation day for an employee in the middle of the week, let's say Wednesday, yet they have a task that is planned to start on Monday and planned to complete on Friday with 8 hours allocated, then the staff schedule screen will show 2 hours on Monday, Tuesday, Thursday, and Friday, with Wednesday showing no hours and green a box.
Example 2
Now let's say the vacation day in on Friday and the task is due on Friday. Once Friday rolls around and the task has actually been started and there is still allocated time remaining since it has not been marked done, any remaining hours will appear in the green box on that Friday.
How company holidays calculate
Company holidays are designed to prevent ALL project schedules from working on those dates and will create a purple column in the staff schedule view.
If there are hours within a purple column, this means a task has a constraint date that falls on that day and is not using the auto-schedule features to account for these days, or someone worked on that day by entering time into the system.
NOTE: The system will never prevent you from working and adding time.
---
Assignment review
Menu>Project: Traffic>Assignment Review
This screen allows you to view all assignments for active projects, including to-dos.
Default listings

All assignments
Used to see ALL assignments regardless of the state of the project or task.
A good starting place, if you are going to make a custom listing.
Completed not reviewed
This works in conjunction with the traffic option for each assignment on the task.
On each task, if you go to the People tab, there is a checkbox next to each assignment called Traffic. Clicking this after the assignment has been done will remove this assignment from this list.
Current worklist
Only the current task(s) within a schedule (based on predecessors) that have not been completed will be displayed.
This is good if you want to focus on the current task assignment, yet you want to compete for all currently active projects.
Due but not done
All task assignments that are not complete and due as of or before today.
This listing, by default, filters to show you all assignments that are still open on projects and tasks that are past due. So, if the project is in an active status and the task is not 100% done, then any assignment on that task will be shown on the list. From experience, you want this report to be no longer than a page or two.
Make your own custom listing...
While we have several pre-built listings out of the box, you can freely customize these listings, or create your own by way of the Modify and Memorize buttons.
Updating the assignments
Reassign
By clicking on the checkbox on the assignment line, you can then click on the icon to "Reassign the selected rows".
From here you choose a person and click Reassign.

Update
If an assignment and task(s) have been completed, you can click on the option to "Update the selected rows".
This will then give you the option to choose a date to update the actual completion of the assignment.
Note: In order to complete a task, all assignments on that task must be completed.

Search options
The default search option allows you to filter by Assigned Staff Office Equal To, Assigned Staff Department Equal To, and Assigned Staff Equal To. For more options, you will need to do this by way of the Modify and Memorize buttons.

To-dos
This is an added feature if you need to pass along more detail to the assigned user than what can fit in the Task Description field. The main benefit of to-dos is that you can track tasks with Open To Dos in place of/or in addition to tasks with Completed Predecessors Only.

---
Traffic calendar
Menu>Project: Traffic>Traffic Calendar
This screen allows you to view project schedules and assignments.
Search options
The default option has it set to view all open tasks that run through this month and are grouped by client. Of course, you can change that, such as grouping by the account manager and limiting the results to one week, one day, or show a wider date range, but only the task with completed predecessors (i.e. The current active task).

There are additional features such as filtering by Service, or even employee. There is also a Timeline Section feature that links tasks together under one category.
The integrated Staff schedule screen is slightly modified to work inside this screen, but follows the same rules as the full-featured version of this screen.
How to view the screen
When interpreting the results of your search options, you have three choices in which to view the data; Grid, Gantt, and Calendar.
NOTE: If you print to PDF or export to Excel, the data shown there is based on what you filter and collapse or expand in the views below.
Grid
This view is great for those who prefer to see the data in a table format, with actual dates, hours, etc.
The default view here is to group by Client, Project, Summary Task, and then Task.

This view can be modified by clicking on the customize the columns button.

Gantt
This view is for those who like to see a timeline format of the schedules. The Client Grouping is dark grey while the Project Grouping is pulled from the project color set on the project itself. However, the tasks will turn green, yellow, and red depending on their individual status in conjunction with the constraints and project due date.

You can adjust the schedule here by clicking and dragging on either end to extend the duration, or click and drag from the center to move the entire task as is.
NOTE: Clicking and dragging tasks in this view can and will change the constraint on the task. By clicking and dragging on the right end of the task, you only extend the duration.
Calendar
Here is another view that is similar to the Gantt view, but this is represented in a calendar format.

The same rules apply, you can click to edit, or drag tasks around, but be careful as doing this can have adverse effects on the schedule.
---
Modifying schedules and assignments
Edit project settings
From the Grid and Gantt views, you can click on the edit icon next to the project name to modify certain details about the project, such as project due date and status notes.

Edit task details
You can also edit task details from all three views, except in the calendar view you must single-click on the task in question.
There are two parts to the edit task detail, the first allows you to change the task duration and description.

Edit task assignments
The second part of the task editing feature is to edit the assignments. From here, you can reassign work or add additional resources to help get the job done.

To-dos
This is an added feature if you need to pass along more detail to the assigned user than what can fit in the Task Description field. The main benefit of to-dos is that you can track tasks with open to-dos in place of/or in addition to tasks with completed predecessors only.

---
Publish calendar
This option allows you to create a snapshot of what you are viewing currently in the traffic calendars > Calendar view.
This then becomes visible in the calendar itself to those of the selected security groups.

This view is great for those who prefer to see the data in a table format, with actual dates and hours, etc.
NOTE: The calendar that is created is only a snapshot and cannot be modified from the calendar.
---
Create a new diary post
From the diary, click

.

Enter a Subject and Body of the message, then choose who should be on the email to list (Subscribe to this thread going forward).

Once you click Post, you will be taken back to the diary, and the newest post will be at the top.

Reply to a post
From the existing conversation, click on Reply to this Post.

Enter your response and click Post Reply.

Here is what your reply will look like as it threads below the original post.

---
Videos & Guides
Videos
This section contains a list of the Resource Manager-specific related videos.
Guides