Views overview [guide]
The Views are reports that look at one line per record.
Some Views have additional functionally. Such as the Projects views, since you can check and update multiple rows.
---
Accessing all Views | Views by role | Add To Favorites | Copy This View | Resources
---
Accessing all Views
All available Views to you are accessible from the Toolbar > Global Search > Views.
Project management views [guide]
---
Views by role
While not everyone role in the menu has a Today page, for the ones that do, you can access Views relating to that role from their Today page.
For example, if you navigate and o[pen the Today PM page. Then scroll down on the left side, there is a section labeled Views. Now this can contain more than Project Management Views, as the Today Pages are designed to have all related info.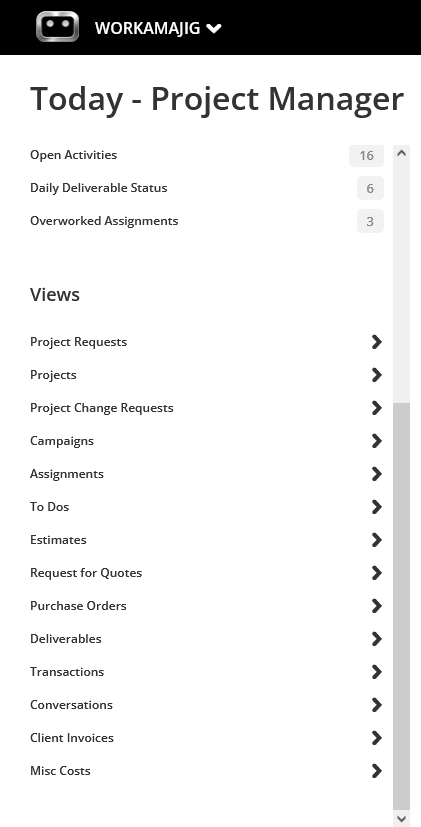 ---
Add To Favorites
You can favorite a View form the Toolbar or Today page. And it will show up as Favorites in either section.
Hover over the view and click on the Star icon to add it to your Favorites.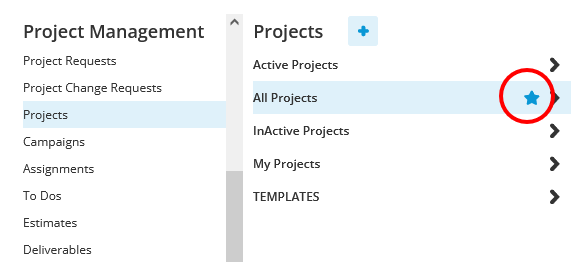 You will now see a Favorites category appear.
Toolbar Views
Today page Views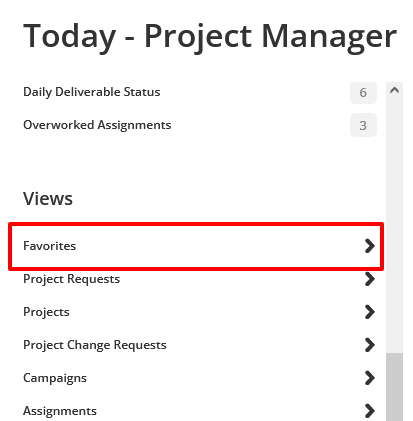 ---
Copy This View
If you have the security right to Edit Custom Listings, you can then Modify and Copy a report view to make it your own. By default when you a Copy a report, its set to Private, so only you will see it.
From the report view, click on Modify.
Then from the Edit screen, click on More > Copy This View.

A new view will appear with the working of Copy Of in from the of the name of the report your copied. You can change this by going to Modify > Settings > Report Name.
---
Resources